Just because it's winter doesn't mean you should neglect your property's exterior needs. While services like aeration and overseeding are out of season, there are still steps you can take to preserve the health and appearance of your landscape.
Here at Sunset Mowing, we offer comprehensive lawn care and maintenance services to uphold your residential or commercial landscape in Sauk Rapids, Sartell, and St. Cloud, MN.
Check out three of our top lawn care and landscape maintenance tips for maintaining your property's exterior during the snowy season.
---
1. Trim your trees to avoid damaged branches caused by heavy snowfall.
While trees glistening with snow can look pretty, damaged and fallen branches may result from heavy snowfall. This can cause severe damage to not only your trees but also your home and the surrounding softscape.
To help control the shape and size of your tree branches, our team performs trimming services every 2 weeks to 2 months depending on your landscape's needs. It's important to stay on top of trimming your trees and other softscape, especially in the winter with the heavy snowfall that the Sartell receives.
Pruning is performed less frequently than trimming, but it's nonetheless important. We recommend pruning services in the winter while your plants are dormant.
Our lawn care team is trained to make smart cuts that promote long-term growth. We never make careless cuts that damage your trees' health. Our lawn care company ensures your tree branches and other softscape are the proper size and shape to avoid damage caused by heavy snowfall.
---
2. Hire a snow removal service to promote safety around your property.
Because Minnesota receives a lot of annual snowfall, we want to ensure our clients get the most use possible from their properties. We clear areas of your landscape like sidewalks, entryways, and driveways to increase mobility and safety around your property.
By hiring our snow removal services, you will receive prompt and efficient service. Our snow removal company arrives at your property whenever snowfall reaches one inch. This way, you don't have to worry about chasing down someone to perform your property's snow removal when the time comes. When you sign up with us, we immediately add you to our job list.
We use professional snow removal equipment and industry knowledge to clear your property safely.
---
3. Recruit a one-time yard cleanup in the winter to prevent snow mold.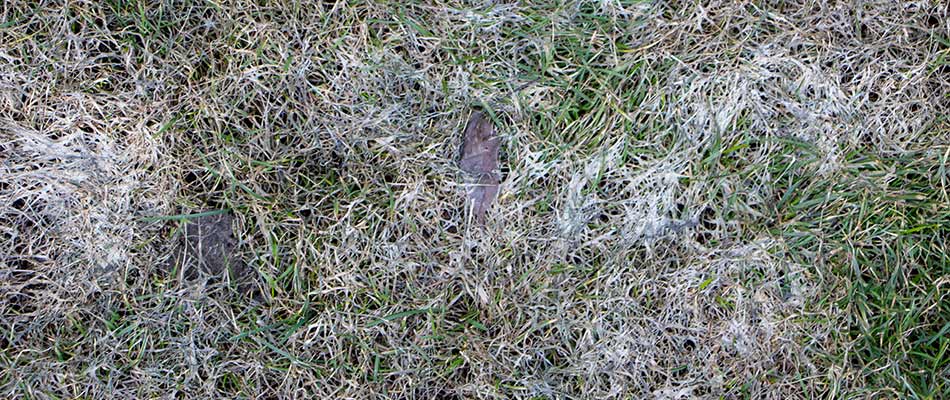 While we typically perform seasonal yard cleanups in the fall and spring, you can recruit a one-time yard cleanup to restore the condition of your landscape. We perform leaf and organic debris removal as well as any other services your yard needs.
A one-time yard cleanup in the winter can prevent serious issues. If organic debris is left in your yard, snow mold, which is caused by a cold-weather fungus, may appear in your lawn once spring begins and the snow melts away.
Snow mold can cause severe damage to your lawn and may require expensive lawn restoration services. To help prevent snow mold from developing, get in touch with us about a one-time yard cleanup.
---
Do you need lawn care services for the current snowy season? Call our team today.
If you're unsure of how to care for your lawn and landscape during the snowy season, our team can help. We're available year-round to help keep your property's exterior in pristine condition. Call our lawn care company at (320) 293-1625 for comprehensive lawn care services in Sauk Rapids, Sartell, and St. Cloud, MN.