As we approach the beginning of winter, you want to make sure your lawn is adequately prepared for the new year. Your lawn faces a lot of use and activity in the next year, especially during the spring and summer months.
Learn how we can help get your home or business lawn ready for 2020 in areas like Sartell, Sauk Rapids, St. Cloud, and nearby cities in Minnesota.
---
1. Have your lawn's soil tested to get ready for 2020.
To ensure adequate lawn growth, your soil needs to be healthy. Your lawn needs to contain a proper balance of potassium, nitrogen, and phosphorus for it to grow green and full. Our expert team can test the quality of your soil and make adjustments as necessary. If we know your soil has too much or not enough of a nutrient, we can use different fertilizers to help the soil get to where it needs to be.
A lawn with poor soil may be subject to weed growth. In fact, weeds tend to thrive in areas with few nutrients and a higher-than-normal pH level.
---
2. Plan out your lawn care schedule now so you know when fertilization and weed control should be happening.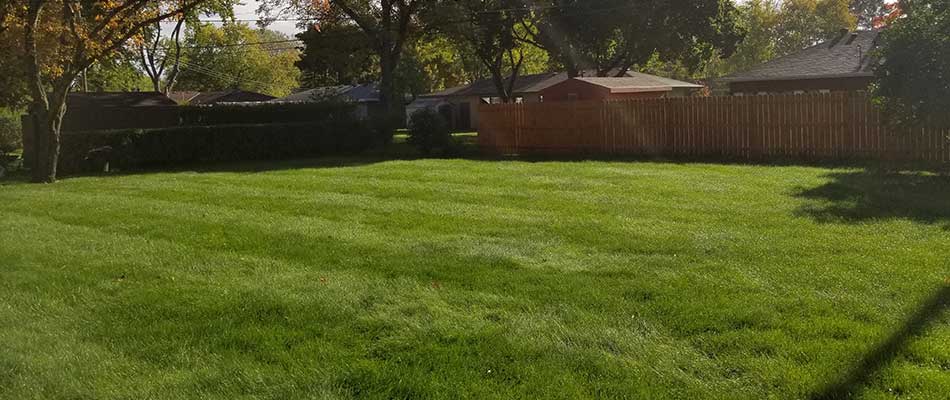 At Sunset Mowing, we recommend that your lawn get its first dose of fertilizer and weed control in the spring so that it can begin to green up and strengthen during the first half of the year.
We follow a standard treatment schedule that is carried out in four stages:
Spring
Early summer
Late summer
Fall
At each stage, we apply fertilizers and pre- and post-emergent herbicides. Our tried-and-tested methods keep weeds out of your lawn and help your grass grow optimally.
Fertilization helps your lawn reach optimal health and strength so it can fight off lawn diseases, insects, and other common threats. Our herbicide treatments keep nasty weeds away so your lawn can work on achieving those health goals without being disrupted by plants that will steal away key nutrients.
---
3. Clean up your yard of natural debris.
Lawns in the Sartell, Sauk Rapids, St. Cloud, and the surrounding areas endure harsh snowfall throughout the winter. To make sure your lawn's growth is not inhibited in 2020, you need to keep it clear of natural debris that accumulates from winter winds and storms.
Even after the snow melts and storms recede, your lawn may be left in disarray from the harsh winter. Make sure to contact us for expert lawn cleanup services. If organic debris is left untouched, your lawn won't be able to thrive. Organic matter like twigs, leaves, and branches can block your lawn from receiving what it needs to grow like water and sunlight.
Our lawn maintenance staff will remove natural debris and allow your grass to fully grow.
---
Interested in lawn care services for your property? Call us.
We offer professional lawn care services for residential and commercial properties in Sauk Rapids, Sartell, St. Cloud, and the surrounding areas. If you are interested in getting your lawn prepared for 2020, give us a call at (320) 293-1625.