When it comes to making a good impression on your customers or clients in Sartell, Sauk Rapids, St. Cloud and the nearby areas, your exterior matters. In fact, most people make up their mind about something they see within the first ten seconds.
People will judge your business and your services simply based on the way your commercial space appears. A lack of landscaping maintenance and basic lawn care could potentially end up damaging your client relationships.
How do you make sure your business makes a positive, lasting impression on every person that enters your doors? You invest in its appearance with commercial lawn maintenance and landscaping care.
---
Make a Bold Impression with an Immaculate Lawn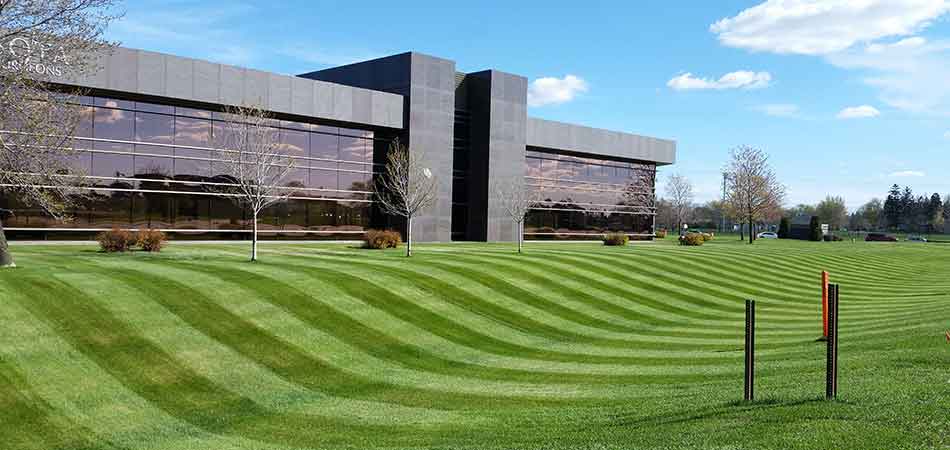 Lawn and landscaping care enhances the appearance and health of your business's exterior property. It gives the impression that you care about the business you have built and the customers/clients/patrons that visit it daily.
A disheveled lawn and poorly maintained landscaping will reflect that your attention and care to your own business is lacking as well. The more you put into the appearance of your facility, the more satisfied your customer base will be from the moment they step on your property.
---
Typical Lawn Maintenance Services Include Mowing, Trimming, & More
Sunset Mowing provides customized care plans to our commercial businesses. Each lawn and landscape is unique in its construction, plant/grass types, and current state. However, each of these care plans comes with basic lawn maintenance services that cover all areas of your exterior property.
Mowing
Trimming/Pruning
Mulch Services
Fertilizer
Weed Control
Aeration and seeding
---
The Benefits of Commercial Lawn Maintenance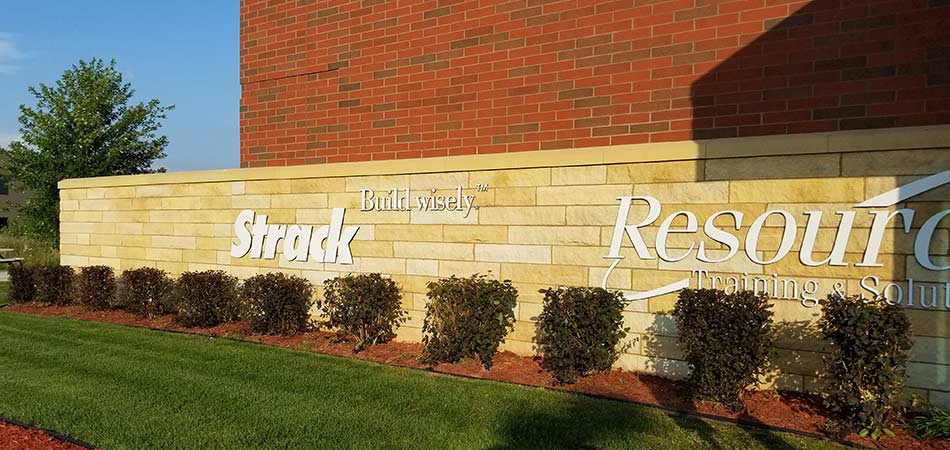 The benefits of hiring a company to perform your commercial lawn maintenance will go a long way.
Maximize your time. Outsourcing your lawn care to a professional company like Sunset Mowing allows you to maximize your time spent on other important areas of your business.
Save money. Neglecting your lawn or landscaping for too long can actually hurt you financially in the end. It takes a lot more time and money to correct a poorly maintained area than it does to rely on ongoing services from a commercial lawn care company.
Lawn care companies have experts and equipment. Sunset Mowing offers your business access to experts who will provide an individualized care plan for your property. Additionally, professional companies come loaded with equipment that is intended to provide precise cutting and trimming.
Your aesthetics will be greatly improved. Lawns and landscaping beds that are cared for on a regular basis are greener, more lush, and resistant to weeds, pests, and lawn diseases that can threaten the beauty of your space.
---
Do not let your business suffer!
Sunset Mowing provides excellent commercial lawn maintenance to the local businesses of St. Cloud, Sartell, and Sauk Rapids on a routine basis. Ignoring the exterior of your property can cause significant damage to your business.
Take some time out of your day to call us at (320) 293-1625 and get the scoop on our commercial services, including a custom quote for your property. Spend less time chasing clients, and more time running a successful and inviting business. Leave the positive first impressions to us!