Once your lawn and landscape start to come out of winter dormancy, they'll need to be prepared for the upcoming spring and summer—also referred to as the growing season. There are certain tasks that should happen in the early spring so that your plants and grass will be strong and healthy.
Learn about the lawn and landscape tasks that you should make sure you do for early spring in St. Cloud, Sauk Rapids, Sartell, and the surrounding areas of Minnesota.
---
1. Schedule your lawn mowing for 2020.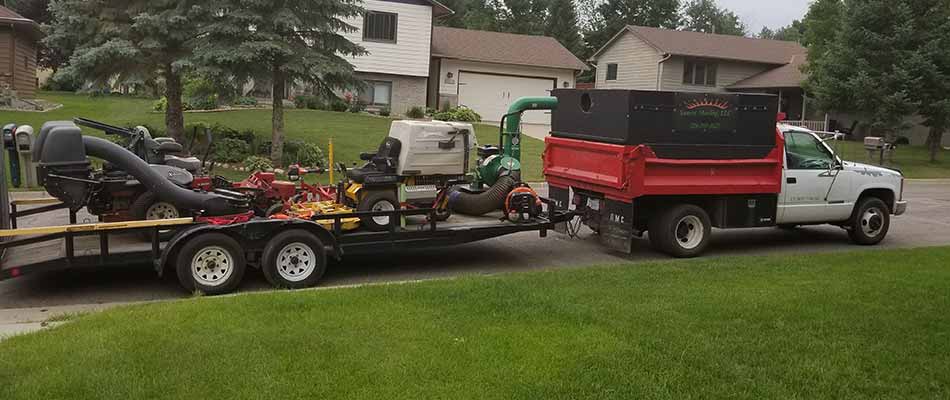 Once your lawn starts growing again, it's vital to establish a regular mowing schedule. If your grass grows too tall or is cut too short, it will affect your lawn's ability to absorb nutrients and perform proper photosynthesis. Weekly lawn mowing is recommended during the growing season as it properly controls the height of your lawn. Your grass should never be cut by more than 1/3 of the blade height to promote optimal growth.
---
2. Apply pre-emergent weed control and fertilizer treatment.
In order to properly control weed growth in your Sartell lawn, a pre-emergent weed control treatment is necessary in early spring. This treatment targets weeds before they begin growing, helping to stop them in their tracks and keeping them from sapping up nutrients that your lawn needs. Stopping common weeds such as dandelions, crabgrass, and creeping Charlie will help your lawn be healthier.
Along with a weed control treatment, your grass also needs a fertilizer treatment at this time. As your lawn begins to recover from winter dormancy, it will need nutrients to help strengthen it in order to grow effectively. Fertilizer provides your lawn with potassium, nitrogen, and phosphorus to make the grass roots stronger and to help the lawn get that lush, rich shade of green.
---
3. Make sure all plants are trimmed and pruned properly.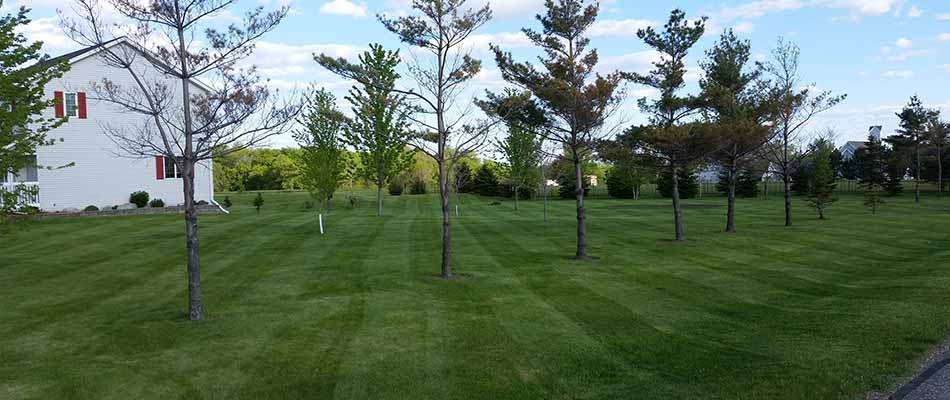 After winter passes, your landscape plants, shrubs, and small trees will more than likely need to be pruned or trimmed. Proper trimming shapes the plant and gets rid of any wild overgrowth, while pruning removes any dead, diseased, or dying branches. Letting a professional trim your landscape plants also allows them to examine the plants for any signs of plant disease or insect infestation that could be occurring.
This will not apply, however, to any flowering plant or fruit-bearing tree, as those need to be pruned either after they have bloomed or once they've borne fruit.
---
Do you need to prepare your lawn and landscaping for the rest of the year with essential early spring tasks? Call our lawn care professionals today.
Don't let time run out to get your yard prepared for the rest of the year! Early spring will be over soon. Tasks like fertilizing, trimming your plants, and establishing a mowing schedule are essential to the health of your lawn and landscaping. Hire a professional company to handle these for you so you don't have to worry about spending your time doing it. Our lawn care professionals are ready to help—give us a call today at (320) 293-1625!