Over time, soil nutrient depletion can leave your lawn without the nutrients it needs to grow lush and green. Spring fertilization is the best way to ensure your grass has the energy to develop strong roots and healthy growth. Why spring? The nutrients in your soil have depleted throughout the winter months and your grass needs the strength to come out of dormancy. Because of this, your lawn needs more energy in the spring than any other season.
Spring fertilization is one of the best ways to care for your lawn when the warmer weather rolls around. It will feed your lawn's root system the essential nutrients it needs to get a jumpstart on growth while also aiding against pesky weeds with a weed control treatment. The two types of fertilization include liquid and granular. Both have their own benefits and it is up to you which one you prefer!
---
Fertilizer is made up of 3 key nutrients, nitrogen, phosphorus, and potassium.
Nutritional deficiencies can damage plants, inhibit their development, and give them a lackluster appearance. To prevent this issue and encourage lush green growth, your lawn doesn't just need to be fertilized at the right time - it also needs the right nutrients. For plants to grow and be healthy, they require moisture and nutrients from the air and soil.
The most vital nutrients for grass and other plants are:
Nitrogen is a part of chlorophyll and provides amino acids and proteins.
Phosphorus is responsible for photosynthesis and moving energy throughout the plant.
Potassium plays a significant role in plant metabolism, water regulation, and adaption to stress.
---
What Is the Difference Between Granular and Liquid Fertilizer?
Liquid fertilizers are concentrates or powders of synthetic chemicals and nutrients that we mix in water and apply evenly to your lawn using a hose connected to our truck or a gallon sprayer.
Benefits of liquid fertilizer include:
Quick soil absorption
Simple application
Fast results
Granular fertilizer consists of tiny pellets or granules you can sprinkle into the grass. They last longer than liquid options and can release nutrients anywhere between a month to nine months, thanks to their slow absorption rate.
Benefits of granular fertilizer include:
Long-term plant food
Fewer applications
Can apply before the growing season
---
Spring Fertilization Treatments Prepare Plants for the Growing Season
No matter the type, all grass goes dormant in the winter to prepare for the cold weather and snow. This means that your grass loses its green color, stops growing, and transfers metabolic energy to its root systems. It will stay this way until the weather starts to warm up again and the snow starts to melt. Ideally, your lawn should receive fertilizer and weed treatment immediately after emerging from dormancy when the grass is starting to grow and is in need of some nutrient replenishment.
---
Weed Control is Necessary in Combination With the Spring Fertilization Treatments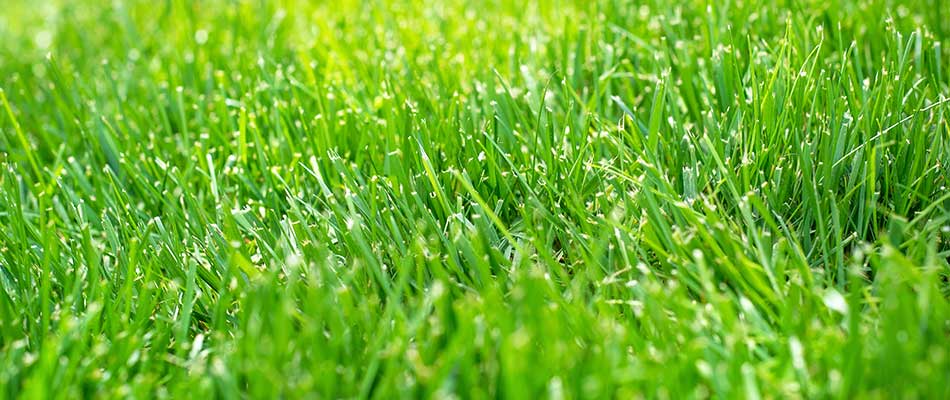 Many midwestern weeds sprout during the same growing seasons as grass. Applying a pre-emergent weed treatment can stop them from taking over your lawn. For instance, broadleaf lawn weeds are active during the early fall season. By including weed control with the season's first fertilizer treatment, you can simultaneously feed the grass and prevent weeds from emerging.
---
Request Your Quote for Spring Fertilization in the Greater St. Cloud Area Today
Taking care of your lawn after some long winter months is necessary to give it the energy and nutrients it needs to grow strong. At Sunset Mowing, our lawn care experts not only make Minnesota lawns look beautiful but we also keep them healthy with our effective four-step fertilization process.
Take advantage of our highly effective spring fertilization treatment this spring. If your lawn is located in or around St. Cloud, MN, including Sartell, Sauk Rapids, and Waite Park, contact our team at (320) 293-1625 for more details about our processes, products, and methods for a healthy, weed-free lawn.